Home Lifts
Eazy Ride
Add value to your home with eazy-ride allowing unparalleled space-saving and utilization, allowing your kith and kin to travel in comfort and maximizing space usage within your living space. Find a perfect solution for your lift needs. Talk to us.
For More Details Contact Us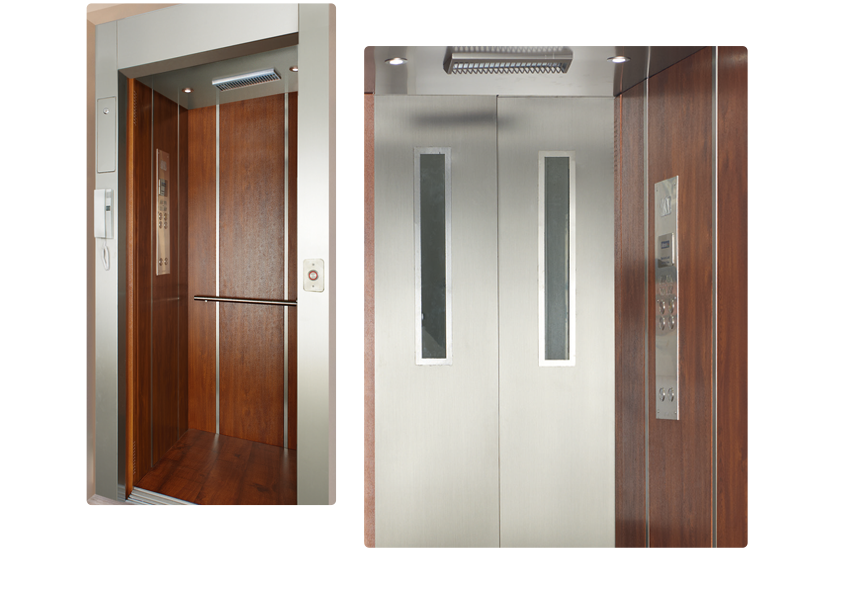 Get to know special advantages of Eazy-Ride
Features
Car Interior
Wood patterned wall panels with contrasting steel patterened strips
Panels
Corrosion-resistant, pre-coated steel with vision panels for safety
False Ceiling
Power saving LED lights and cross flow fan and warm brown pergo floors
Installation
Easy to install, machine room-less gearless and power saving
Eazy Ride
At Johnson, we manufacture High Speed,
Energy Efficient, Green, BMS/RMS Compatible, Aesthetically rich and durable lifts and escalators.
To get to know more about Home lifts, download brochure.
What's inside in it?
Interiors
Car fixture with braille buttons Landing fixtures in door frame Short head room & small pit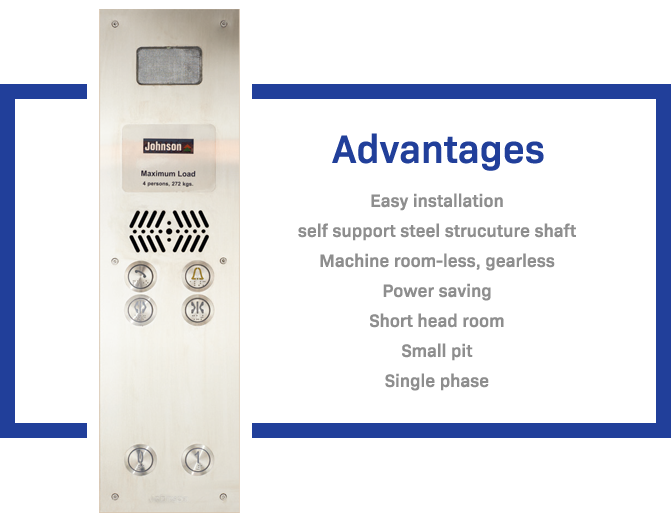 CAR INSIDE
LIFT WELL
ENTRANCE
A
B
C
D
E
1000
1000
1650
1350
800
900
1150
1500
1500
800